Sunday, February 03, 2013
b.a.d. to the bone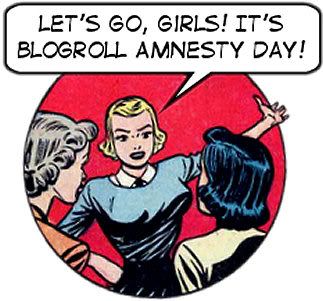 more fun with blogroll amnesty day!
elayne riggs
brilliant at breakfast
(from whom we lifted the above graphic, and she in turn got it from
dr. zauis
)
and we are always happy when blogroll amnesty day helps us discover voices whom we have heretofore never heard before. participating this year for the first time is an economist blog from new zealand,
groping towards bethlehem
posted by skippy at
2:50 PM
|
---
1 Comments:
It's Skippy the Bush Kangaroo!
blogtopia remembers jon swift