Saturday, September 29, 2012
no soup jobs for you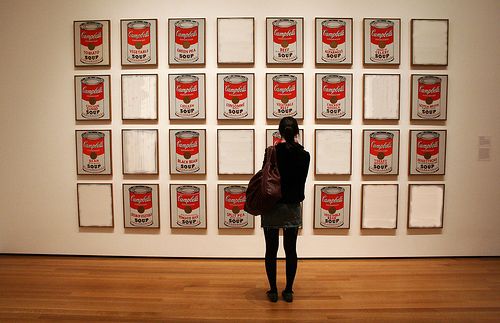 original image via
campbell's soup to close plants, lay off 700+
:
campbell soup co. has been trying hard this year to turn itself around, with new soup flavors, higher prices, health-conscious acquisitions and more.

but now the camden, n.j. company, stuck with sliding profits and sinking interest in soup, is taking a more difficult route: shutting down two factories due to "excess capacity."

the sacramento plant, which makes soups, sauces and beverages, will close in phases before shuttering for good in july, the company said. as campbell's oldest american facility -- it was built in 1947 -- the factory has the highest production costs in the company's network.

about 700 full-time employees will lose their jobs, according to campbell. production will be redistributed to plants in maxton, n.c.; napoleon, ohio; and paris, texas.

campbell is also closing the doors at its south plainfield, n.j., spice plant. the factory will go dark by march, and 27 employees will be affected. spice work will be consolidated at a larger facility in milwaukee.
mmm, mmm, good, mmm, mmm, good, campbells soup is mmm, mmm, unemmmployed.
posted by skippy at
3:46 PM
|
---
1 Comments:
It's Skippy the Bush Kangaroo!
blogtopia remembers jon swift