Sunday, May 27, 2012
happy birthday
to the
golden gate bridge
!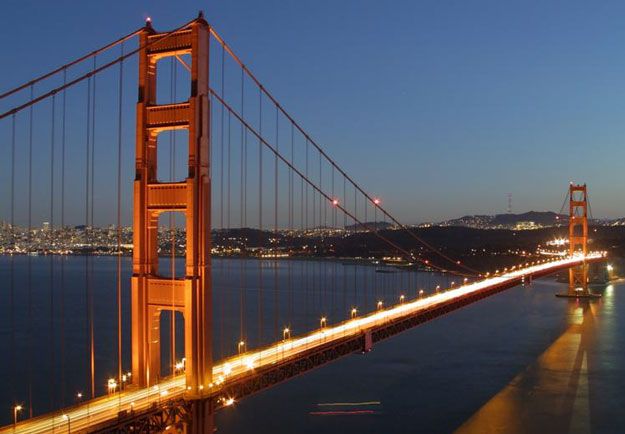 festivities that began in the morning and continued into the evening along san francisco's northern waterfront within sight of the two legendary orange towers included musical and dance performances on stages in crissy field and marina green plus a historic watercraft parade.

the aircraft carrier uss nimitz passed under the bridge during the day, with its sailors saluting as sailboats flanked the ship. and there were less expected tributes as well, like the skywriter who spelled out "happy 75th" above san francisco bay...

"happy 75th birthday to san franciscos golden gate bridge! you are beautiful," wrote one woman.
having lived in sf for many years, we feel a tug at our heartstrings to think of the great iconic monument turning as old as we feel.
happy bday, golden gate!
posted by skippy at
8:48 PM
|
---
1 Comments:
It's Skippy the Bush Kangaroo!
blogtopia remembers jon swift