Monday, April 30, 2012
mike in raleigh
the ad that should be heard around the country
here's monday
Sunday, April 29, 2012
come sunday
Saturday, April 28, 2012
lazy saturday
they want to kill my post office
Main Post Office, a photo by santa barbarian on Flickr.
the lobbyists want to kill it.
...in 2006, in what looks like an attempt to bust the postal workers' union, george bush signed into law the postal accountability and enhancement act of 2006. this law required the postal service to pre-fund 100 percent of its entire future obligations for 75 years of health benefits to its employees – and not only do it, but do it within ten years. no other organization, public or private, has to pre-fund 100 percent of its future health benefits.

call the post office and tell them "don't shut this historic public service down - 202-268-2599
Santa Barbara Downtown Post Office, a photo by santa barbarian on Flickr.
Labels: congress, lobbyists, post office, santa barbara, union
Friday, April 27, 2012
friday night fireside
Thursday, April 26, 2012
say hello
sweet thursday
Wednesday, April 25, 2012
pay up or bleed to death
this is where our society has finally come. debtors prisons now seem, well..."quaint"
one of the nation's largest medical debt collection companies — already the subject of a lawsuit over alleged privacy violations — finds itself in more hot water as newly released documents claim that agency employees are actually working in hospital emergency rooms and sometimes demanding that patients pay up before they receive any further medical attention.

the nytimes reports on hundreds of pages of documents pertaining to the debt collector's practices obtained from the minnesota attorney general.

according to the times, the debt collector promises savings and increased collections to hospitals if they turn over control of certain administrative functions. this includes putting employees of the collections company in the emergency room - consumerist /nytimes
Labels: healthcare, hospitals
wednesday blonde
Slang For Hashish...
"Lebanese Blonde":
Personally, I've never touched the stuff. Hell, I don't even drink anymore -- quit seven months ago, haven't touched that stuff since either. I just like this song.
Enjoy...
Labels: music
Tuesday, April 24, 2012
skippy's tuesday night music club
they're gunning for the green laws
cuz they don't care what they do to the health of the earth or actual human beings. they just want that money.
two leading conservative political organizations say they are stepping up coordinated efforts to repeal state-level renewable energy targets.

the american legislative exchange council (alec) — a "stealth business lobbyist" that works with corporate interests to help them write and implement "model" legislation — says it may soon start crafting laws designed to kill or weaken state targets for renewable electricity, heating and fuels. - think progress
Labels: alec, corporations, ecology, environment, lobbyists
down the penrose lane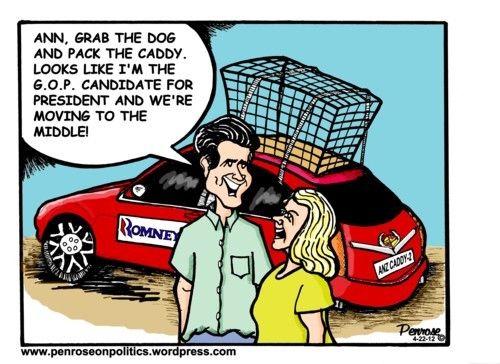 more @
penrose on politics
!
tweet of the day
on an ordinary tuesday
Monday, April 23, 2012
happy mondays
Sunday, April 22, 2012
happy earth day
from
santa barbara
. the place where it all began.
the genesis of earth day is credited to senator gaylord nelson (d), then a u.s. senator from wisconsin, after witnessing the ravages of the 1969 massive oil spill in santa barbara, california. inspired by the student anti-war movement, he called for an environmental teach-in, or earth day, to be held on april 22, 1970. over 20 million people participated that year, and this earth day is now observed on april 22 each year by more than 500 million people and several national governments in 175 countries. wikipedia
...the story of this annual celebration actually started with a tragedy. on january 28, 1969, an oil platform six miles off of santa barbara's coast ruptured, sending 80,000 to 100,000 barrels of crude oil into the santa barbara channel over the next 10 days. the oil spread from goleta to ventura, killing thousands of sea birds, as well as dolphins, elephant seals, and sea lions.

"it's hard to imagine today, but at the time it was the largest oil spill in the u.s.," said marc mcginnes, retired ucsb environmental studies program professor. (today the santa barbara spill ranks third behind the deepwater horizon spill in the gulf in 2010 and the exxon valdez spill in 1989.) "what we now know as the environmental movement was just emerging. it was events like this and fires burning on the cuyahoga River that got people's attention." - community environmental council
Labels: climate change, democrats, earth day, ecology, environment, global warming, offshore drilling, oil spill, santa barbara
church on sunday
from prosecuting cheesy aspen poet scotter libby
to prosecuting people pushing bad cheese. u.s. attorney white hat wearer patrick j. fitzgerald rides again.
according to a press release from patrick j. fitzgerald, united states attorney for the northern district of illinois, four individuals who were involved in shipping more than 110,000 pounds of mexican cheese in 2007 were indicted (see, full indictment pdf) on federal charges for allegedly conspiring to distribute the cheese throughout the united states despite food and drug administration orders that it be held for inspections, which later determined that samples were adulterated with salmonella, e. coli and other illness-causing bacteria. one defendant owned the illinois company that imported the dried mexican cheese to the u.s., and another defendant owned a wisconsin company that had a facility in suburban elmhurst and distributed the cheese to customers nationwide. all four defendants were charged with conspiring to illegally distribute the cheese, to "wash" cheese returned by dissatisfied customers by scrapping off mold and fungus so that it could be resold, and to cover up their distribution of the cheese by lying to an fda inspector and by creating and sending a false document to the food safety agency. - marler blog
Labels: cheese, fda, fitzgerald, food safety, scooter libby
Saturday, April 21, 2012
skippy's saturday night music club
tweet of the day
say hello
last saturday night in august
Friday, April 20, 2012
the great ones go in threes
fresh on the heels of dick clark's death, we lose two more greats.
rip
levon helm
, the instrumental engine behind the band, which backed bob dylan back in the day. levon was responsible for writing some of his generation's iconic songs, including "the night they drove old dixie down," "up on cripple creek" and our personal favorite, "
the weight
."
and finally, it's either deeply sad or highly ironic (or both) that the original barnabas collins,
jonathan frid
, died recently, just weeks before the tim burton remake of "dark shadows" opens (and, appropriately enough, on friday the 13th). jonathan has a cameo in the new film, playing an elderly barnabas to johnny depp's version.
we will miss levon and jonathan, and of course
dick clark
.
friday night fever
"The Weight"...
You try to do what's right in life, and it always seems like if it ain't one damn thing throwing you off, it's another. But if you're trying as best as you can, well, that
is
the right thing:
Take care, Levon
. And thanks for all the great music.
Labels: music
From the Madman Across the Water to the Greatest Helmsman of His Generation?
Others will embed clips from Scorsese's jacking off of Robbie Robertson. Nothing wrong with that, especially when you get something like
this
or
Greg Mitchell
's tweet of his amazing work to keep "Baby Let Me Follow You Down" from sounding like a mediocre garage band performance. (That video appears to have been placed in Copyright Claim Hell.)
Instead, though, let's re-interpret, in the manner of Dylan touring "The Mutineer":

"God is dead and the war's begun"?
Labels: music, pop culture
Thursday, April 19, 2012
suite thursday
Wednesday, April 18, 2012
skippy's wednesday night music club
april 18, 1906
are you prepared for the next big one?
in october, kalw conducted a survey asking bay area residents what was in their earthquake kits. Of the 328 people who responded, 127 said they didn't have one at all and many weren't sure they were packing the right things.

for those without a kit, rubinstein suggests food, water, and basic hygiene supplies. cash in small denominations is also a good thing to have because credit cards might not work and coins for payphones are a good idea.

"and all of this is with the expectation that you should be without services for at least 72 hours," he explains. - kalw
Labels: california, earthquake, history, natural disasters, san francisco
wednesday 13
Tuesday, April 17, 2012
welcome tbogg readers!
thanks for dropping by!
we thank tbogg so much for linking us in
his tribute to atrios
we personally have met tbogg more times than we can remember, mostly at
jane's shindigs
, where we hob-nobbed with the creme de la blog of los angeles
blogtopia
and yes, we coined that phrase!
on a tuesday in amsterdam long ago
Monday, April 16, 2012
goodbye blue monday
Sunday, April 15, 2012
skippy's sunday night music club
environmental news stories sunday
for those stories that won't be bandied about on the talking head shows. and, should i be so bold to say, these stories are more important to peoples lives than knowing that brad and angelina are now engaged.
radioactive waste may soon travel on highways.
- shipments of low-level radioactive waste from up to 36 states will soon head to a dump in west texas, owned by dallas billionaire and generous republican political donor harold simmons, despite concerns from environmentalists and others worried about potential accidents or contamination - fort worth star telegram
the guar gum bubble.
- big business is in a bidding battle over a little legume that's used in everything from food to fracking. the interest in guar gum has caused the price to spike nearly twenty-fold. though there are alternatives to guar in fracking, none work quite as well or are too expensive to produce - living on earth
oil spill not just a terrible memory.
- on florida's panhandle beaches, where local officials once fretted over how much oil washed in with each new tide, everything seems normal. but with an ultraviolet light, geologist james "rip" kirby has found evidence that the oil is still present, and possibly still a threat to beachgoers - tampa bay times
fda criticized for secrecy in food-illness probes.
- the fda's decision to let a six-state e. coli probe in 2009 go dormant, despite clear leads, is part of what some food safety experts call a worrisome "cone of silence" around leafy green produce problems in the united states - denver post
gas prices too high? Have you considered sewage?
- hydrogen cars aren't taking off because hydrogen is hard to make and put in cars. but there is a lot of the gas in our waste treatment plants, and one in california will now let you fill up. have they opened the door to a hydrogen economy? - fast company
fracking water linked to earthquakes.
- the use of underground wells to dispose of waste water produced by fracking – the process used to unlock oil and gas deposits hidden deep in rock formations – is "almost certainly" behind the surge in earthquakes in the central us in recent years, a government study has found - financial times
and you thought it was just 'pink' slime.
"lean finely textured beef," aka "pink slime," sparked an uproar when the usda bought 7 million pounds of the stuff for school lunches. the agency maintains it's safe and healthy; critics say it's not fit to eat - propublica
colorado river flows endangered by urbanization, energy production, climate change.
- the once-lush delta where the colorado river used to spill out into the sea of cortez is now a dry sandy landscape in mexico where "america's hardest-working river" is too tired to finish the job - vail real vail
port-au-prince: A city of millions, with no sewer system.
- port-au-prince is about the size of Chicago. But it doesn't have a sewer system. It's one of the largest cities in the world without one - all things considered (npr)
four important food and farm stories you may have missed
- grist
radiation from japan's damaged reactors posed little risk in oregon despite portland 'hotspot'.
- at a public health conference in october, one speaker noted portland stood out as a hotspot for radioactive fallout from the 2011 fukushima nuclear accident in japan - portland oregonian
overcoming climate change denial.
- according to the mayo clinic, "if you're in denial, you're not being realistic about something that's happening in your life -- something that might be obvious to those around you." - redding record searchlight
and then...there are the tornadoes.
Labels: beef, bp, climate change, drought, earthquake, energy, florida, food, food safety, fracking, gas, global warming, haiti, japan, nuclear power, oil spill, rivers, tornados
down the penrose lane
more @
penrose on politics
!
broken sunday