Friday, June 18, 2010
yes we can live long and prosper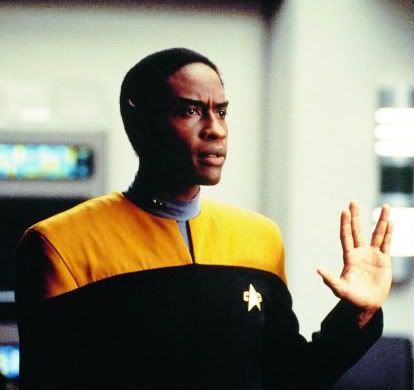 greg sargent
tells us:
missed this yesterday, but the obama-as-spock meme bites the dust (again) as
60% in cnn poll say
obama "cares about people like you."
(yes, we know we are showing off our geek cred by using a pic not of spock, but rather of
tuvok
, the only black vulcan we know of, from star trek: voyager.)
posted by skippy at
10:06 AM
|
---
2 Comments:
It's Skippy the Bush Kangaroo!
blogtopia remembers jon swift