Wednesday, April 29, 2009
swine flu most virual contagen since y2k bug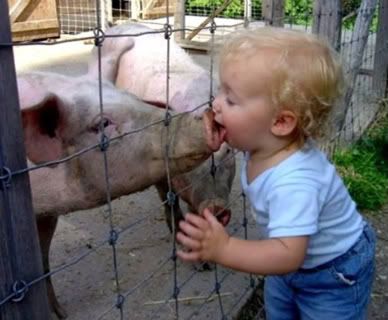 avoid the flu: don't do what this kid is doing
ignoring the fact that there are 36,000 deaths a year
from regular seasonal flu
in the us, and that there are apparently only 7 (not 152) deaths from the current h1m1 outbreak in mexico
according to the world health organization
, the multi-millionaire media has successfully tossed torture prosecution off the nation's agenda w/24/7
scare stories about sneezing
.
even worse,
crude oil futures prices drop drastically
based on swine flu concerns, because pigs drive so much.
addendum
: for all things biological, we always turn to
mike the mad biologist
, who echos our sentiments.
posted by skippy at
1:41 PM
|
---
10 Comments:
Please Click Our Advertisers!
They need Luv, too!

blogtopia remembers jon swift