Tuesday, November 27, 2007
the horror...the horror...of the producers not paying writers what they're worth
today skippy joined the horror writers who struck in front of the warner brothers lot in burbank. we're not sure exactly why it was the horror writers today, but there's nothing scarier than
the man trying to take away your pension and health benefits
.
many cars & trucks honked their support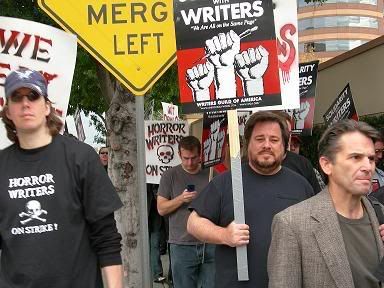 up close and personal in the line...we liked the
admonition
to "merge left"!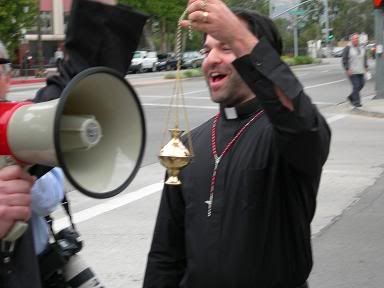 the writers held an exorcism to cast away the demons
in the producers heads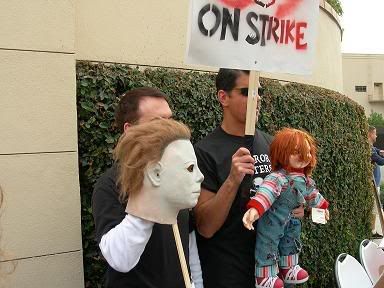 even mike meyers and chuckie were on strike!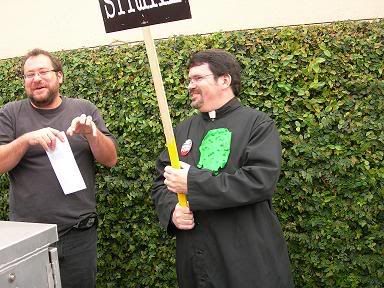 one striking priest forgot to get out of the way of
l
inda blair's vomit, apparently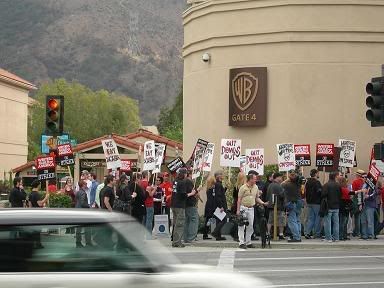 the picketers in front of the famous gate 4 of warners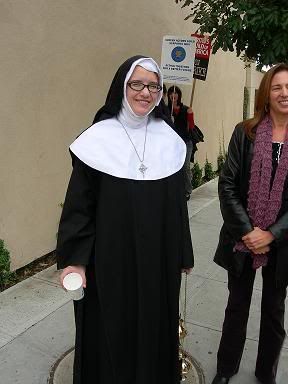 here's a nun to help out w/the exorcism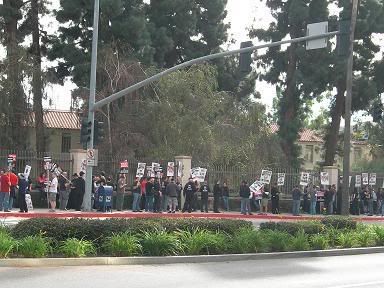 all in all, a nice day for a picket line

these are the priests for the exorcism...tho one looks
suspiciously like father guido sarducci, or maybe a rabbi

colorful signs expressing horror writers feelings

yummy!
Labels: entertainment, hollywood, labor, movies, television, writers strike
posted by skippy at
5:31 PM
|
---
7 Comments:
It's Skippy the Bush Kangaroo!
blogtopia remembers jon swift