Tuesday, July 10, 2007
happy 5th blogiversary!** to skippy!
that's right, this site has been blogging continuously at this space for 5 years today! we can hardly believe it ourselves! one would think we'd have something useful to do, but no, we've been disseminating news and snark for the past 5 complete turns of the calendar.
as is our tradition on this day, we present our
very first blog post
:
ok kids, this is my first attempt at blogging. why
blogging
? because i can. it's a lot like
mt. everest
in that way. we are all climbing the peaks of cyberspace to get to the pinnacle (or is it pinochle? i prefer
canasta
).
the web is one huge
library
full of books that didn't have to go through an editor to get published. is that good or bad? in truth, it's neither (ok, i've seen some of these blogs, you're right, it is bad). but nonetheless, as the french say, pass the
fries!
i gotta start off with thoughts about
mr. bush's speech
. didn't work for me. not me personally, but my stock portfolio. i spent most of this morning selling at least half of my holdings. one
sep-ira
which i had started in 1993, and had doubled in value by 2000, had fallen all the back to original value plus $50 as of end of trading today.
i hate to tell you kids this, but we're in the middle of another
great depression.
that's ok, though, i'm old enough that my parents grew up during the first one, so i know some good
techniques
for saving
money.
you'll notice a few things about skippy's first post. namely, it's in first person, a form which skippy soon abandoned upon hiring the editors to write for him. secondly, it's a little bit personal, it's a little be deconstructionistic, it's a little bit political, it's a little bit snarky, it's a little bit country, it's a little rock n' roll.
but mostly, it's a little bit boring. luckily for everyone, skippy got better at this.
we have literally thousands of people to thank for their support thru-out the years, so we'd better get started:
first and foremost, we couldn't have done this without the support and linkage of jeralyn merritt of
talkleft
and eric alterman of
altercation
. they were among the earliest in blogtopia and yes, we coined that phrase, to notice our work and highlight it to their readers. and they have continued with their support thru all 5 years of our ramblings (eric even kept us on his roll after his move from msnbc to media matters, which touched us deeply).
and speaking of support, we must take time to thank those big blogs who, unlike two who shall remain nameless kos and duncan, chose to keep us on their blogrolls this year.
an especially big thank you goes to john and mike and nicole of
crooks&liars
, who continually link to us. and we give a shout out to our good friend jane as well as christy and trex and parachutec of
firedoglake
, all of whom also see fit to link to our nutty ramblings on a regular basis. also of note: the immeasurable
digby
, as well as
tbogg
, and gavin and the gang at
sadly, no!
;
bob harris
and
tom tomorrow
, both of whom give us personal encouragement as well as linkage; the erudite
kevin drum
; our friend bill scher of
liberal oasis
; and our good buddy brad of
bradblog
, who keeps us informed as well as linked to what's going on in the world of voting integrity.
and of course, there are plenty of other folks who have given their support to us since the beginning and thru-out the years, and we would be remiss in not mentioning: avedon carol of
the sideshow
; booman and the gang
bt
, and msoc and her squad at
my left wing
; maru of
wtf is it now?
and
madkane
; the
pandagon
bunch, including pam of the
houseblend
and chris of
creek running north
; watertiger of
dependable renegade
; eli of
left i on the news
; our good friend carl of
simply left behind
, our good friend renee of the
iba
; our old pal julia of
sisyphus shrugged
; our newest pal jessica of
feministing
, and the incomparable
jon swift
; not to mention a couple of blue women, a
girl
and a
gal
.
the list goes on:
taylor marsh
; sailor of
vidiot speak
;
lindsay beyerstein
and
maha
; steve of
the carpetbagger report
, and steve of
steveaudio
; dave of
seeing the forest
; everyone at the
american politics journal
;
man eegee
and
blogtopus
and
badtux the snarky penguin
.
we can't forget athenae, scout and our old co-blogger holden at
first draft
; and also stranger and the gang at
blah3
, and leah and chidyke and shystee and the kids at
correntewire
; sean-paul and ian and the folks at the
agonist
; melissa and her team at
shakesville
; the
mad biologist mike
and
pz meyers
, who's just perturbed;
rudepundit
and the
poorman institute
; we must not forget those who don't agree with our political bent but see fit to link to us anyway:
glenn reynolds
and
joe gandelman
and
steven green
always give us space and linkage, and we are grateful; and, just because we love pirates and dykes, our cap'n,
captain dyke
!
we also need to thank
matt stoller
who let us participate in the liberal blog advertising network, as well as
anna
who is currently running said network; and, speaking of ads, here's a shout out to justin and the crew at
blogads
.
and, to give away one of our secrets, we'd be totally lost without the input and hard work of our co-bloggers, whom we thank profusely:
mimus pauly
,
pudentilla
,
dbk
(the blogger formerly known as gd frogsdong),
carnacki
,
george
and the
one true tami
.
and speaking of the blog itself, let's get meta and say we never meta nicer couple of designers than those two who put our site together: the lovely
lauren bruce
who designed our new template, and
august j. pollack
who drew the now-famous skippy logo.
but last, and so far from not least she is actually the most: our environmental editor and right hand blogger
cookie jill
, without whose support and help this site would have folded about 17 months ago. thank you, jill, for your contributions to keeping this blog alive.
we are leaving out so many, and to those we've missed, our apologies. you can get a sense of the folks who have supported us and to whom we owe immeasurable gratitude by simply perusing our blogroll to the right of these words.
but most of all, and we mean this every year we say it, we reserve our biggest and most heartfelt thank you to you, our audience, the readers of this humble space.
to be very, very honest, there has been more than one time in the past year that we have felt like chucking it all in and going on to do something actually productive with our lives; and then we'd get a comment, or an email, from one of our readers telling us how much the blog means to them. that is what keeps us going on a daily basis.
thank you so much for your patronage. we hope, in some small way, we are able to make your journey back to democracy a little more tolerable.
and remember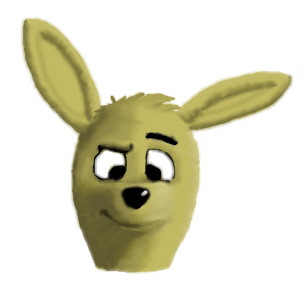 skippy needs two million hits!!
**and yes!
talkleft
coined that phrase!
Labels: blogtopia
posted by skippy at
6:33 AM
|
---
47 Comments: