Sunday, June 10, 2007
inaction alert! no $$ for dems!!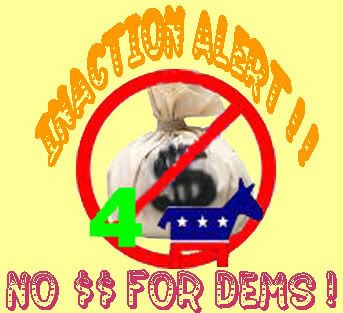 in our new quest to
spread the word
not to donate to democrats until they get us out of iraq, we came across
mimus pauly's opinion
, which we rather liked:
i've adopted a new policy of my own: if you are a politician, you suck dick, fuck you and whichever party animal you rode in on, and kindly drop dead. so far, it's working rather nicely...
posted by skippy at
1:07 AM
|
---
10 Comments:
It's Skippy the Bush Kangaroo!
blogtopia remembers jon swift