Tuesday, March 06, 2007
when it says libby libby libby on the label label label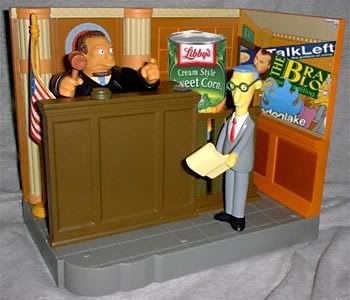 libby verdict
due at 12 noon eastern, 9 am real time!
the results are in!
4 out of 5
ain't bad!
one count obstruction of justice, one count of making a false statement, two counts of perjury
guilty!!!!!!
another count of some lame-ass charge
count three: making a false statement count, not guilty.
may we take some time to thank the gang at
fdl
, specifically christy as well as jane and swopa, as well as
marcy wheeler
as well as the kids at
brad blog
and our good blog buddy jeralyn merritt of
talkleft
for their unending coverage of this trial at a national blogtopian level (y!wctp!). this very well could have been the first major story covered at such a level, and we are proud of all of our compatriots for their hard work.
posted by skippy at
8:37 AM
|
---
3 Comments:
Please Click Our Advertisers!
They need Luv, too!

blogtopia remembers jon swift