Wednesday, March 28, 2007
nypd "red"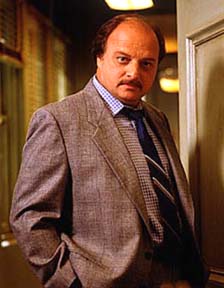 the montecito home of lee & lori mikles was the site for what is likely to become a familiar scene over the next year and a half: political candidates – announced and otherwise – raising money. there is plenty of money in montecito, and anyone who believes there is little republican strength in what many see as a decidedly democrat-leaning community, some serious rethinking may be in order.
co-chairs of this preliminary fundraiser to benefit "the rudy giuliani presidential exploratory committee, inc.," were, in addition to the mikles, andy and dolly granatelli, ralph and melissa iannelli, david lack, parker and carolina montgomery, and tom and mary belle snow.
among those who responded to the $2,300-per-person event were montecito mainstays like dennis and joanie franz.... -
montecito journal
Labels: giuliani, prez campaign, republicans
posted by SantaBarbarian at
2:52 PM
|
---
3 Comments:
It's Skippy the Bush Kangaroo!
blogtopia remembers jon swift