Sunday, February 11, 2007
still angry after all these years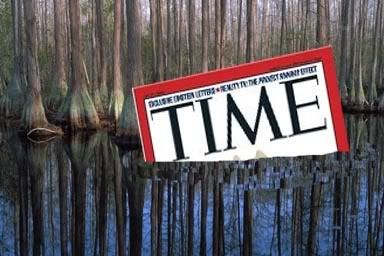 joe klein is
beginning to consider
why bloggers are angry. he's still afraid of blogger anger, but his reaction has gone beyond "ew." but his tepid contemplation has let me to wonder, "why is everyone so afraid of anger"? here's the answer i left in the swampland. anger, like courage, is the child of hope. do we fear the anger of the bloggers because, if, married with courage, it augers change? and the change it promises threatens the status quo?
it's easy to attribute joe's fear of anger to fear that he'll lose his place in any change to the status quo. but i think the anger he recoils at in the blogs is slightly more complicated than he allows.
first, blogging anger is more partisan than ideological - look at the range of democrats supported by dkos denizens. much of the anger in the "lefty" blogs is directed at the democratic party in d.c., for failing to effectively counter the republican ascendency. the country was divided 50/50 in 2000 and republicans have ruled liked they had an 80/20 mandate.
blogging anger is also directed to institutions like the media whose cocktail weenie fed complacency is no small part of the ability of the republicans to rule rather than govern. the d.c./ny media stars, like joe, rolled over when they should have been the voice of skepticism about very spurious claims made by the republicans relating to iraq, health care, the economy, education.
such skepticism would have denied them "access" and the media stars for reasons that have never been clear to me have come to believe that their currency is access. au contraire, the currency of the best journalists has been their skepticism (cf. i.f. stone). what is more, the fact that the very folks who traded their skepticism for a mess of access on iraq, and whom events have proven diastrously wrong, are still on my tv every sunday a.m., while critics of the war from a range of ideological perspectives are still banished to the discursive wilderness of blogtopia, (y!sctp!) suggests that the corporate media has learned nothing from its disastrous failure on iraq - and so bloggers are still angry.
but, blogging anger is also born of an anger bloggers rarely name. some of their anger is properly directed selfward. why did we outsource our duties as citizens to the corporate media? why did we assume that joe and his ilk would do their jobs, and as a consequence, that we could afford not to read so much, send so many letters and emails, make so many phone calls, go to so many meetings? it takes a lot of work and time to do the job that decent citizenship requires and we wanted to spend that time on our families and our jobs - and given the nature of the economy for those who work for a living, it was mostly jobs and not enough family.
in fairness, before the blogs we didn't have a tool that would let us direct our anger towards positive change. did joe read the letters to the editor about his columns? could those letters force timely correction of mistaken assertion in those columns? did we bother to write the letters, since we knew it wouldn't make much difference anyway? if we marched in millions against the war, joe and his ilk scarcely covered it, and if they did, they dismissed the millions as dirty f'ing hippies, and thereby gave cover to the cowardly d.c. democrats who would not be heartened and refused to be emboldened to challenge the conventional wisdom about the looming disaster.
i don't mind the bloggers' anger. i simply pray that i have the energy it demands. i would rather be a citizen than a subject. i would rather joe and his friends be journalists than courtiers. i would rather our politicians be leaders than rulers. it will take much energy and courage, fed by much anger, to achieve such goals.
[ed. note: to be fair to joe, if we have to, he is starting to offer a few begrudging mia cuplas in his post:
it's obvious that the current level of vitriol on the left is a reaction to nearly twenty years of sewage emanating from rush et al. it's also a product of the times: there's a whole generation of people who believe that serious political discourse consists of pat buchanan and eleanor clift screaming at each other. the intemperance on the left has three other sources (1) justifiable fury over the bush adminstration (2) justifiable fury over the way the media treated clinton and, to a certain extent, bush and (3) ideologues of any sort tend to be obnoxious.
[nice start, joe, but we'd add (4) wambly bloviating pundits who triangulate whichever way the wind blows before making a commitment are always obnoxious.]
posted by Pudentilla at
6:00 AM
|
---
4 Comments: