Thursday, February 01, 2007
shine on, harvest mooninite
cookie jill
sends us this
bloomberg report
which says the turner broadcasting network is taking full responsibility for the cartoon that made the charles river run backwards yesterday:
turner had its marketing firm interference inc. of new york place 40 devices in 10 cities in the u.s. to promote its ``aqua teen hunger force'' show on the company's cartoon network, said shirley powell, 40, a company spokeswoman.

``we approved it, interference was not doing this without our knowledge,'' powell said today in a telephone interview. ``we're taking full responsibility for this.''

the campaign backfired in boston when the displays that light up with a cartoon character were mistaken for bombs. peter berdovsky, 27, of arlington, a boston suburb, and sean stevens, 28, of the city's charlestown section, were arrested and later released on $2,500 bail after pleading not guilty to charges of placing a hoax device and disorderly conduct.
and it looks like convicting the two pinko commie hippie slackers that placed the children's toys fearsome-looking bomb-like infernal machines will be harder than thought, if the word "thought" can be used at all in relation to this story:
however, boston university law professor david rossman said convicting the men under that provision might be difficult.

``the bomb hoax statute requires that you have an intent to cause fear or unrest,'' said rossman, who directs the school's criminal law clinical programs. ``you can't be convicted unless they prove that beyond a reasonable doubt. and that's not easy.''

in court today in charlestown, assistant attorney general john grossman maintained that the location of the device was enough to prove intent. coakley's spokeswoman melissa sherman said the device grossman referred to was found under an interstate 93 highway bridge and near a bus and subway station.

``the appearance and location was crucial,'' sherman said. ``it looked like a bomb according to the experts on the scene.''
meanwhile, boston officials are looking for this terrorist who lives in a cave, which, according to experts on the scene, makes him osama bin laden: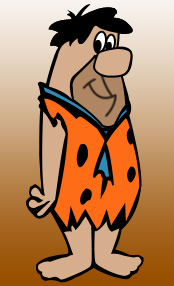 posted by skippy at
6:49 PM
|
---
6 Comments:
It's Skippy the Bush Kangaroo!
blogtopia remembers jon swift