Wednesday, February 22, 2006
our oscar prediction
due to time constraints, the academy will combine the awards for best picture and best documenatry. and the winner will be: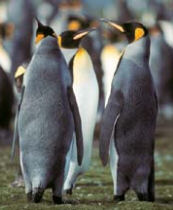 march of the
brokeback penguins
.
[ed. note: be thankful we 86'd the joke about the bloggers in love movie: "blockquote mountain"]
posted by skippy at
5:04 PM
|
---
0 Comments:
It's Skippy the Bush Kangaroo!
blogtopia remembers jon swift