Saturday, September 03, 2005
the skippy challenge -- still being met as the weekend progresses



our hearts are filled with joy as the donations keep pouring in:

susan of
easy bake coven
(our first and bestest fan) donated $100.00;

reader arne in los angeles gave $100.01 to the red cross;

carl ballard of
washington state political report
actually works for fema and will probably be headed down to n'awlins to physically help out, which, as we've told others, is even more valuable than $$$;

the
mystery pollster
household met our challenge, "and then some," and blogged about it as well;

also blogging our challenge: our buddy
neddie jingo
, natalie at
odds 'n ends
, steve at the
modulator
, swashbookler at
blottered
, and cold fury;

we reported yesterday that jane of
firedoglake
gave to the humane society, but today
she blogs
about it;


evil mommy
, who promised earlier to donate blood, was able to scrounge together $20.01 to give;

and we salute our good friend the
fuming mucker
has given another $350(!!!).


this brings our katrina relief bat total to $6155.51!!!

remember, you can donate thru
liberal blogs for hurricane relief
, be sure to add a penny to show it came from blogtopia (and yes! we coined that phrase)!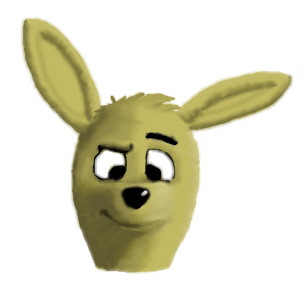 skippy needs a million bucks...to go to katrina relief!
posted by skippy at
10:34 AM
|
---
0 Comments:
It's Skippy the Bush Kangaroo!
blogtopia remembers jon swift