Wednesday, August 31, 2005
the skippy challenge



this is not about red states v. blue states...this is not about left v. right...this is not about liberal v. conservative...

the people in louisiana, mississippi and alabama are americans. this is about america. and americans have historically always rolled up their sleeves and pitched in to help out their fellow countrymen in need.

skippy has
donated
$100.01 to the red cross for hurricane relief. and now, skippy challenges everyone who writes a political blog, no matter what side of the spectrum they inhabit, to do the same.
but that's not all of the challenge. skippy then dares everyone on his blogroll (who will be receiving an email with this double-dog dare), after they donate, to (a) blog about it, and (b) send an email to everyone on their blog roll.

the $100 is to make a difference. if every political blog donates $100, think of the hundreds of thousands of dollars the red cross can use to buy food and supplies for the people that need it now.
and the 1 cent is to let everyone know where that the donations came from blogtopia (yes! we coined that phrase!) and know that for once, in reality, the blogs are making a difference.
[ed. note: you can donate to any charity of your choice, not just the red cross. and then please email us to let us know when you did, how much you sent, to whom you sent it, and if you blogged about it.]

if the server is busy, call

1-800 help now

.

if you can't contribute $100.01, then make it $50.01 or $20.01, or at least $5.01 (the minimum the red cross requires, plus 1 cent). give up your saturday movie date this week, take your lunch to work instead of eating out, do
something
!

americans are starving, with no place to live, in conditions that are rapidly deteriorating. it's time we all pitched in and helped our fellow citizens!
do it
!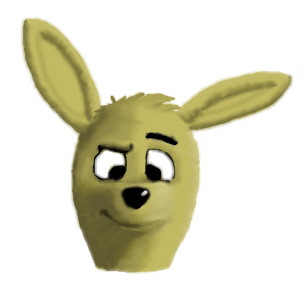 skippy needs a million dollars...to go to the red cross!
addendum:
dc media girl
has a great list of charities, along with the red cross, that can help...donate to any one of them (but be sure to add on that 1 cent, so they know it came from blogtopia! and yes! we coined that phrase!)
double addendum: glenn reynolds of
instapundit
is also on the case, with many more charities to donate to, and links to other blogs who are touting same, including our righty buds
chuck simmins
and
n.z. bear
.
triple addendum: the lovely ann (formerly of two tears in a bucket , and who donated yesterday) also recommends checking out the united methodist committee for relief ("umcor") which has suggestions on tangible supplies that you can donate. and thanks to blogtopus for being the first to answer the skippy challenge, and for donating even more than us!
quadrulple addendum: here are the updates on the skippy challenge
--
part one
part two
part three
part four
part five
part six
flood aid
hurricane katrina
posted by skippy at
1:10 PM
|
---
13 Comments: