Wednesday, August 31, 2005
the skippy challenge is being met



some folks who have ponied up and met skippy's challenge to help the victims of katrina:


blogtopus
(the first one!); the wanderer at
my 2 cents
; kathy k at
on the third hand
; the
flesh presser
; stephen green at
vodka pundit
(who dares us to match his $99.99 he already sent on top his match of our challenge); morgan, right of center; karenm of
evil mommy
(who is donating blood, which will also probably be needed); essarestoall of
grownmanstyle
; reader kipling (to the
mercy corps
); n in seattle of
peace tree farm
(to the
united jewish communities
); darryl of
fuming mucker
; g randy primm of
reality frame
; the lovely angie of
ang's weird ideas
; the hard-working evan at
alternet's peek
, and ann salisbury of
two tears in a bucket
, and
prof. reynolds
. (oh, yes, and the nominal chtulu gave twice).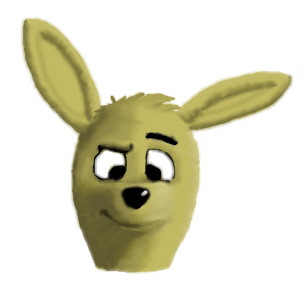 skippy needs a million dollars...to go to katrina relief efforts!
when reporters interview katrina victims
perhaps they should mention that this administration is destroying the very government agency people on the gulf are clamouring for. just imagine louisiana, mississippi, florida, alabama and georgia trying to clean up katrina's mess all on their own. beware. it's a reality coming to a disaster area near you.
this year it was announced that fema is to "officially" lose the disaster preparedness function that it has had since its creation. the move is a death blow to an agency that was already on life support. in fact, fema employees have been directed not to become involved in disaster preparedness functions, since a new directorate (yet to be established) will have that mission.

fema will be survived by state and local emergency management offices, which are confused about how they fit into the national picture. that's because the focus of the national effort remains terrorism, even if the department of homeland security still talks about "all-hazards preparedness." those of us in the business of dealing with emergencies find ourselves with no national leadership and no mentors. we are being forced to fend for ourselves, making do with the "homeland security" mission. our "all-hazards" approaches have been decimated by the administration's preoccupation with terrorism. - wapo
one should fear this administration more than osama bin laden. a
w
ol and his cronies are doing more to destroy america than al quaeda.
summertime carols...the results!



the end of august may not be the end of summer officially (that's either labor day, for you working stiffs, or the autumnal equinox, for you astronomers), but we're happy to give you the results of our question to our readership:
name your favorite summertime song and/or movie
.

the response was large, and varied. several bizarre songs and movies that don't call up feelings of summertime, except for the individuals that nominated them, were submitted. many various artists covering the same songs were named, and a lot of movies, some obvious, some not so, were also given. let's see what you said:

by and far the winner for best song was "summertime." but whether it was a cover of the
gershwin number
from "porgy and bess" or the
jamies' jumpin' harmony-laden tongue twister
is a matter of debate.

to be frank, four folks specified the gerswhin number (including
mad kane
, brian boru, esstoessorall, who nominated the
joplin version
, and richard dimatteo, who likes
nina simone's
rendition).

three others mentioned the jamies, including rose (who likes see's candy in the summer), steve b, and curtis e. flush. but several, among them
screwy hoolie
and sailor, nominate summertime by any one of the artists who covered it.

a close second (and probably, an actual first, if we separate gershwin from the jamies, and you know how difficult that can be!) is
summertime blues
, by a myriad of performers, including the
blue cheer version
nominated by maveline and
steve audio
,
the who's rendition
suggested by don quixote, and just the song, cited by tom of
functional ambivalent
and essaresstoall. thanks to redcane for pointing out that eddie cocharan did the original.

other songs mentioned: summer wind by sinatra, in the summertime by mungo jerry, nat king cole's lazy hazy crazy days of summer, hot town summer in the city by lovin' spoonful, and hot fun in the summertime.

here's some songs that evoke the feelings of the season without mentioning its name: under the boardwalk, afternoon delight, up on the roof, myrtle beach days, carolina girls, saturday night fish fry, palisades park, kodachrome, sugarcane and rock lobster, all fine songs.

movies nominated: dazed and confused, the goonies, caddyshack, suddenly last summer, the long hot summer, cat on a hot tin roof, the wicker man (takes place on summer isle, says decorticator), blue crush, and special mention goes to dr. zhivago, nominated by grace nearing, who says it makes her feel cooler.

we have no inclination to find out why some songs evoke summer to those who suggested them. drew likes tori amos' cornflake girl. karenm likes itchy globo blo by the cocteau twins. greg likes impossible love by ub40. and our personal favorite that we can't figure out, gd's choice of stairway to heaven.

kudos to those of you who said our original example of meatballs was impossible to top. and
patriside
ran their own summertime song survey. and, if you need a authority figure to tell you what songs you should listen to in th esummer, here's the
ball state university music department's choices
.

finally, in case you were wondering, the
linkmeister
tells us that summertime blues was recored by:

eddie cochran - 1958
blue cheer- 1968
the who - 1970
jim mundy - 1977
alan jackson - 1994
also recorded by: t-rex; beach boys; ian hunter; bobby fuller; heinz; robert gordon; the crickets; vipers skiffle group; stray cats; ritchie valens; bobby vee; the surfaris; the ventures.

thanks to everyone who participated! we're sorry summer is over, but we're looking forward to the fourth annual skippy christmas carol survey coming up in december!
latest poll shows 0% of polling organizations ask about impeachment



bob fertik of
democrats.com
sends a letter to the
washpost/abcnews poll
:


gentlemen,

i'm blogging on the reasons why no polling organizations have followed up on the june poll by zogby which found "42% say they would favor impeachment proceedings if it is found the president misled the nation about his reasons for going to war with iraq."


http://www.zogby.com/news/readnews.dbm?id=1007


this follows the final report that there were no wmd's in iraq in 2003. it also follows the revelations in the downing street memos that the "intelligence and facts were fixed around the policy" of invading iraq.

after the lewinsky scandal broke, only 26% of americans favored impeachment of president clinton. yet dozens of polls included this question:


http://democrats.com/clinton-impeachment-polls


in recent days, conservatives like pat buchanan have also called for bush's impeachment.


http://www.humaneventsonline.com/article.php?id=8749


can you explain why the post did not ask a question about impeachment in its latest poll?

were you asked not to include such a question, either by senior editors or republican officials?
we would have ended with, "or are you just stupid?"
have guitar,
should
travel
an easy day's night
this land is my land, this land is my land
but I'll let cheney have the new york island
we'll be the last guys who can even buy land
when this land belongs to dick and me.

ooh, that guitar ... two guitar-playin' bloggers (me and my pal agi t. prop) were talkin' about it just today. sez agi: "as a guitarist i am deeply troubled at the sight of bush touching my favorite instrument..." so I say, i didn't know you were a (etc etc). and seeing as it's a good point at all, I try to reassure my buddy by sayin'
at least kerry took lessons, and dean can actually plunk out a tune. bush isn't even making a real chord on that thing. it's like watching the high school cheerleader guy (wait - he was a high school cheerleader!) try to make the moves on your girlfriend. you don't feel jealous, just sorry for her.
so he sez, yeah but
it looks like he's trying to play a g position higher up the neck but I doubt he knows what the hell he's doing. the only sound he could possibly make is muffled out of tune scratching noises. ... seeing the presidential seal on the guitar really pissed me off. what buffoon put that on the guitar?
he rightfully brings this disturbingly lame-0 quote to my unpleasantly surprised consciousness:

-- white house spokesman scott mcclellan quoted bush as saying, ``it's devastating, it's got to be doubly devastating on the ground.'' among other things, the president saw an amusement park with the tops of wrecked rides protruding over bridges covered by water.

he thinks it's only doubly devastating? how about 1700 times more devastating!
how typical, sez i - he knows the gestures, just doesn't know how to do the real thing. and I don't put stickers from my job on no damn guitar. so here's another "this land" verse (with hats off to my friend marian, who likes to make up new verses to that particular tune):

the gulf coast people were lost and hurtin'
but not these jokers behind the curtain,
don't let them sell it to halliburton -
this land was made for you and me!

(with apologies to anyone who has read
woody guthrie's folksy autobiography
or his famous "woody sez" columns for the daily worker or whatever)
>
yee-hah!
meet the skippy challenge!
"when you give 'em any, add a penny" (and yes, we coined that phrase!) - for our brothers and sisters in the gulf.
gulfport and biloxi are obliterated
and where is the national guard?
playing
basketball.
a conservative paper tells it like it is...
i just watched awol's little "presentation" at the white house....all, what 4 minutes of it. millions of lives destroyed and all he could bare to spare were a few lousy minutes at the podium saying happy, shiny words that are supposed to make people feel all gushy and proud. not a single word of compassion toward americans affected.
as the extent of hurricane katrina's devastation became clearer on tuesday — millions without power, tens of thousands homeless, a death toll unknowable because rescue crews can't reach some regions — president bush carried on with his plans to speak in san diego, as if nothing important had happened the day before.

katrina already is measured as one of the worst storms in american history. and yet, president bush decided that his plans to commemorate the 60th anniversary of vj day with a speech were more pressing than responding to the carnage.

a better leader would have flown straight to the disaster zone and announced the immediate mobilization of every available resource to rescue the stranded, find and bury the dead, and keep the survivors fed, clothed, sheltered and free of disease. - the ultra conservative manchester union
if he really wanted to help people, he wouldn't have cut funding for fema and corps of engineer projects to strenghening the levees.
toons for the misbegotton



a couple of comic strips have come on our radar lately. first, we can totally empathize with zipper of
doonesbury
, whose blog was mentioned on cnn:




and secondly, tho we are not fans of middle american corn, we highly value longevity, which is another way of saying successful perseverance, and we are simply wild about deconstructionism. so it's with great pleasure that we are following blondie and dagwood bumstead prepare for their
75th anniversary
this coming sunday, by inviting all the other comic strips to celebrate with them. for instance, bill keene's family circus stopped by yesterday:




click the