Tuesday, July 05, 2005
the million march skippy-a-thon...day 15



so many people have joined in the blogtopia-wide (yes! we coined that hyphenate!) goal of
helping skippy reach a million visitors
on our third blogiversary of july 10 and/or 13, that we can hardly write this without tears of joy interferring with our snark.

and, though many folks are still linking to
skippy's radio interview
with ben carter of bluegrassroots on wrfl, the univ. of kentucky's station, many more are simply sending visitors to our humble site in general. and, even more exciting, folks are starting to link to our
letter to usatoady
chastising al neuharth for writing editorials wishing someone would tell the truth about iraq, rather than spending his time telling the truth about iraq.

let us thank the new folks:

a big big thanks to
oliver willis
, like kryptonite to stupid;

and also to roger ailes, the nice one;

the very talented and clever august j. pollack at
xoverboard
;

our very good blog buddy julia at
sisyphus shrugged
, who not only links to us on her blog, but every other live journal blog around;


grouchy's liberaltopia
(and yes! they coined that phrase, not us!);


zenyenta
, (and you gotta love any mixture of buddhism and judism that rhymes);
more rhyming names with
the yellow dog blog
;

and our good friend jane at
firedoglake
, who not only mentions all of our great co-bloggers, but uses the disgruntled kangaroo icon, too (see below).

as promised, any sites mentioned not heretofore on our permanent blogroll will soon be there, with our thanks.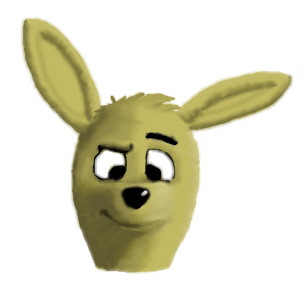 skippy needs a million hits!
posted by skippy at
8:06 PM
|
---
0 Comments:
It's Skippy the Bush Kangaroo!
blogtopia remembers jon swift