Monday, July 11, 2005
the million hit march skippy-a-thon...extended tour



we had pretty well given up on our goal of
reaching a million hits by our blogiversary date of july 10
(which we didn't). we also didn't think we'd come close by our extended blogiversary date of july 13, which is when we first started using sitemeter to count our visitors.

but then...like the end of some frank capra film starring jimmy stewart and donna reed...yesterday, thanks to all our friends in blogtopia (yes! we coined that phrase!), suddenly we were literally swamped with hits!


over 11,000
! on a sunday! it's
a record
!

look, mary! it's zizka's petals! zizka's petals!

teacher says when a blog rings, a sitemeter gets a million hits!

we must thank some other blogs who yesterday jumped on the "help skippy get a million hits bandwagon" at the last minute:

jack k. at
ruminate this
;

our good bubba from south knox,
south knox bubba
;

our favorite ancient goddess who blogs,
echidne of the snakes
;
the lovely dr. avedon carol of the sideshow;
jude, our little bud at
iddybud
;

one of the best bull shit condensers in the biz, elton at
busy, busy, busy
;

the lovely roxanne of
rox populi
;

the always dependable
dependable renegade
;

bill, who writes the most lurid plea to join our cause that we have seen over at
stout dem blog
.

we'd also like to give a shout out to
nothing matters, and what if it did?
for a previous link we somehow overlooked.

as promised, we'll add any blog not heretofore present to our blogroll happily.

less than
28,000 hits
to go, in the next two days!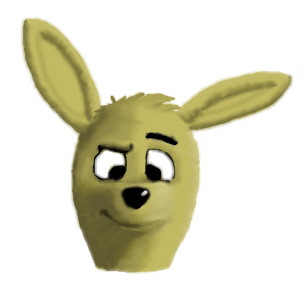 skippy needs a million hits!
posted by skippy at
2:48 PM
|
---
1 Comments:
It's Skippy the Bush Kangaroo!
blogtopia remembers jon swift