Friday, July 22, 2005
congratulations!


you are the
one millionth visitor
to skippy!



yes!

you have the privilege of following the other 999,999 people to this site to enjoy the pith and the snark of skippy the bush kangaroo and his co-horts!

little did we imagine that a mere three years and three weeks ago, so many people in blogtopia (and, say it with us: yes! we coined that phrase!)
would come read our thoughts on a regular basis.

nor did we think that we'd be referenced by jon stewart, cnn, msnbc, new york magazine, salon, slate and npr. if we took this a little more seriously we might get a swelled head!

inasmuch as we just passed our 3rd blogiversary, you will forgive us if, instead of re-typing and re-link the names of all the wonderful people and blogs who have supported us in the past 3 years, we merely link back to our post of that day, which pretty much sums it all up.

but aside from our gracious colleagues and tireless co-bloggers, we must first and foremost thank you, the readers, without whom we'd be spending our days surfing dr. who sites.



thank you all ever so much for helping us on our quest. and now...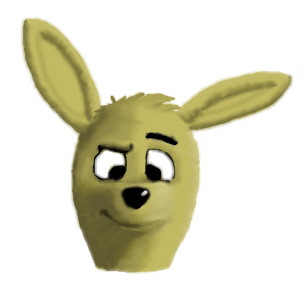 skippy need two million hits!
posted by SantaBarbarian at
6:26 PM
|
---
0 Comments:
It's Skippy the Bush Kangaroo!
blogtopia remembers jon swift